Cadamier Network Security Corporation, Denver Colorado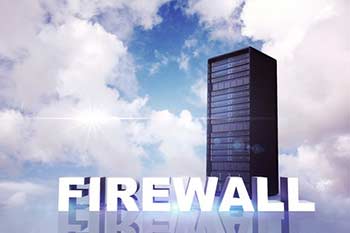 Firewall Security should be a cornerstone of your security plan. That is why Cadamier takes firewall security very seriously. We deploy only the best firewalls in the industry, including:
Check-Point PaloAlto
.
Firewalls are an important investment that will be with your organization for years to come. At Cadamier we offer and support technologies that are proven to last.
The Firewall Security we deploy must be able to easily provide:
The firewalls we deploy must be able to easily provide:
Application and Port Programming
Intrusion Protection
Intrusion Detection
Monitoring
Alerts
DoS Protection
Anti-Fishing
Content Filtering
Anti-Malware
Anti-Attack
Fail-Over
High-Availability
Comprehensive Manual and Automated Reports
Automated Alerts
Full Virtual Routing
VPN
Multi-Factor Authentications
Real time monitoring
Isolation Debugging
Wire Learning
Multi-Layer Monitoring
Cadamier provides firewall security solutions that can be, upgraded, last for a long period of time while staying central or location specific.
All of the firewalls we use have won numerous awards by top IT journals and made it to the upper-right quadrant of the Gartner Magic Quadrant for firewalls. In the last three years, the firewalls have all been named to the top three list by pier reviews, bake-offs, and product reviews, as well as firewall comparative reports and studies. That's pretty impressive.
All of the firewalls we sell produce their own update code and can be directly supported by both Cadamier and the original manufacturer to insure vendor transparency for DR guidelines.

At the present time our Premier Firewall Product is manufactured by Palo Alto Networks. It has won numerous awards and was rated the top Firewall for "completeness of vision" in the latest Gartner Group Report of Enterprise Firewalls.

Palo Alto was also recognized as the best application management firewall in the world, deploying both application and statefull inspection, along with complete automated threat management and content filtering. The Palo Alto can generate real-time alerts and periodic reports for the most rigorous environments.
Click here to read more about Palo Alto Networks.
Cadamier continues to support several other quality firewall products as well including Cisco, Barracuda, Smoothwall, Dell's SonicWALL, and Juniper and Fortinet. We are experts in each of these technologies because we believe that flexibility is as important as functionality.
We can work with you to determine your needs and find the most affordable Firewall Security platform available in the industry that will carry out the specific tasks central to the needs of your environment.

Your final selection will always be designed to be powerful enough to add additional features later. This will ensure that you will achieve solid return-on-investment and continued performance long after your purchase.
Click here to read more about the Smoothwall Solutions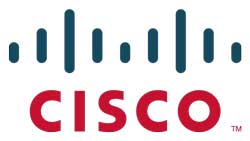 Cisco Systems firewalls provide excellent protection for the price-conscious network operator.

These systems have the least recurring overhead of all firewall solutions offered by Cadamier.

These systems have little on-board logging and reporting capability, but have excellent reliability.
Click here to read more about Cisco Solutions

SonicWALL firewall firewall solutions provide an excellent mix of features and protection for those who want more protection, but without the burden of high costs.

While being slightly less flexible and not as fast as other more expensive solutions, they still perform excellently as a first-firewall for small networks.
Click here to read more about SonicWALL Solutions
Firewall security is the first step in your network security plan and Cadamier can offer you the support technologies that you need.