Fully Integrated Enterprise Security
Cadamier Network Security Corporation, Denver Colorado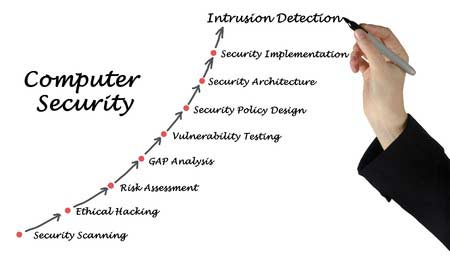 Is your computer and network information safe? That's the number one concern of most businesses, corporations and government entities. That's where Cadamier comes in. We provide Security For All Computer Networks.
Cadamier is a premier Denver-based Network Security Company. We specialize in the security of networks and computer information systems. We are experts in network security, routing, and wide area communications. Businesses, organizations, and government entities come to us to help protect their computer and network information.
For example, Cadamier has been protecting the internal core networks of financial institutions for more than 15 years. We are experienced at reducing risk.
In recent years Cadamier has become a recognized leader in solving extremely complex local area network (LAN) and wide area networks (WAN) problems.
Our core competency is network security and WAN infrastructure. We know how to design the best WAN solutions to maximize your security and minimize your long-term expenses.
We are trained in both front and back office networking designs and are experts in operating in cloud, virtual, and locally-based infrastructure.
When you need the maximum network security and the best designed WAN infrastructure, you need Cadamier.
We provide Security For All Computer Networks. Cadamier keeps your information safe. It's what we do.